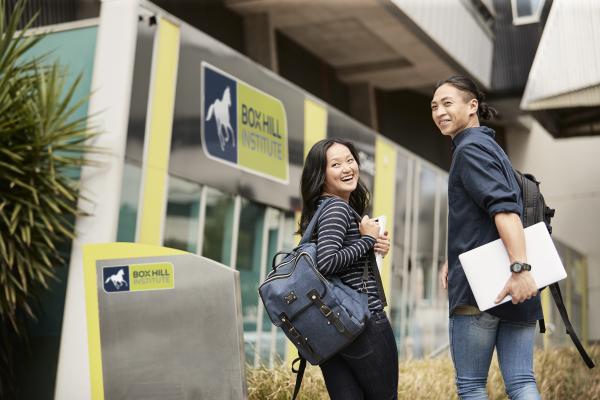 By Renee Wood
Box Hill Institute is excited to welcome more students next year after the State Government expanded its Free TAFE Initiative adding 60 new courses to the list.
Some of these courses include, Cert IV Vet Nursing, Cert III in Tourism, Cert IV Training and Assessment, Cert IV Outdoor Leadership and Cert III in Information Technology.
CEO Vivienne King said the tourism and outdoor leadership studies will be great for the Yarra Ranges and expects 60 per cent of enrolments in 2022 will be for Free TAFE courses.
"It's been really great to see some of the courses that were under Job Trainer move across to Free TAFE for 2022, expanding the Free TAFE offering for Box Hills students." Vivenne King said.
The Free TAFE program first began in 2019 and has helped many people study in fields they've always been interested in.
Ms King said Box Hill Insitute has see bigger enrollment numbers, especially in the second year when more people knew how the program worked.
"Today, Free-TAFE is approximately 30 per cent of our domestic government-subsidised course commencements, with 1857 students undertaking a Free TAFE course in 2021.
"An example of a very successful Free TAFE course is the Certificate IV Cyber Security, which was introduced as part of the Free TAFE funding in 2019."
Ms King believes the demand for courses is due to the connection with sectors that need workers and it's helping many pursue new careers without the financial burden.
"I think a large reason for the increase in continued growth in enrolments is the strong alignment to government priority areas, with people needing to get back to work after losing their job during the pandemic or needing to re-skill for an in-demand job for the future."
Cert IV in Accounting and Bookkeeping student Tina Aslanidis is grateful her course is part of the Free Tafe initiative.
"I'm absolutely loving it, I never thought I would be in this situation going back to school given the age that I am and I have just found it so valuable and it has given me confidence," Tina Aslanidis said.
Ms Aslanidis started looking into studying during lockdown last year and said being free helped her make the decision as a parent to pursue it.
"I think lockdown really gave a lot of people the opportunity to sit back and really re evaluate their lives.
"I've always wanted to do something and I never went to uni as a youngster, as a parent you always put yourself last you, you never want to spend any money on yourself in case it didn't work out.
During the pandemic much of her studies have been online but Ms Aslanidis said that it's been a positive experience all round.
"It's great to have a teacher there and it's great to have other students of all different backgrounds and ages – it made me feel a little bit more confident in myself that I made the right decisions during the course."