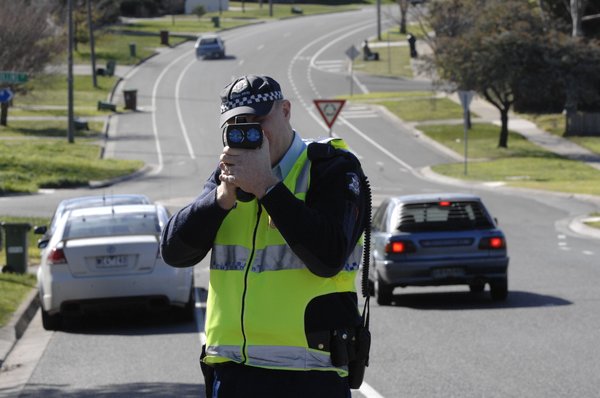 Police are ramping up enforcement on Victoria's roads across the AFL Grand Final long weekend following a spate of tragic deaths over the period last year.
Operation Scoreboard will run statewide from 12:01am Thursday 23 September to 11:59pm Sunday 26 September, with a focus on speeding and impaired driving.
Five lives were lost over last year's Grand Final long weekend and there were more than 120 collisions which resulted in injury.
Police are determined to avoid a repeat of the same tragic loss of life and are urging drivers to make the right decisions.
"We will be conducting alcohol and drug tests at every opportunity. While we won't hesitate to take dangerous drivers of our roads we ask all Victorians to make smart decisions this weekend," Assistant Commissioner Road Policing Glenn Weir said.
Last year also saw some Melburnians breaking the 'no visitors to your home' restrictions during Grand Final weekend celebrations, and police are warning against the same behaviour.
More than 110 drivers were detected for alcohol and drug offences over the Grand Final weekend last year despite lockdown restrictions in metropolitan Melbourne.
While travel restrictions remain in metropolitan Melbourne due to Covid-19, police warn drivers not to underestimate the danger on the roads despite reduced traffic.
Those drinking are urged to think twice before getting behind the wheel, especially with a long day of celebrations given the evening game kick off.
"We know after a trying year many Victorians are looking forward to celebrating the biggest day on the footy calendar. We encourage everyone to have a great day and support their team. But don't let this be a day your loved ones remember for all the wrong reasons.
"The consequences of driving whilst impaired are catastrophic and we've seen far too many tragedies already this year."
166 lives have been lost on Victoria's roads so far this year, with 14 recorded this month.
Operation Scoreboard will involve general duties and road policing units with support from the State Highway Patrol, Heavy Vehicle Unit, Road Policing Drug and Alcohol Section and Public Order Response Team.