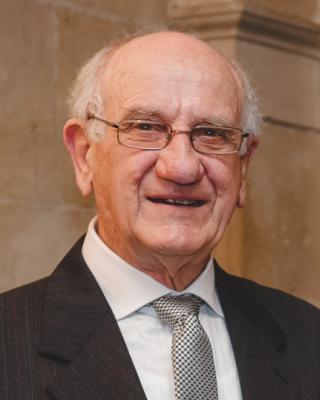 By Renee Wood
The Wandin community lost a local icon after Fred Gaudion passed away on July 21 2021.
Mr Gaudion was 88 years old and his life was filled with rhythm, spirit and soul with many achievements to share.
Being a fourth generation member of one of Wandin's pioneering families, Fred will be known to many and friends to more.
Fred was born in Wandin, living his whole life in the region, and dedicated most of his time to it as well.
Fred's youngest son Michael Gaudion said "If there was a local cause worth contributing to, dad was there making his thoughtful, diligent and harmonious contribution – with no fanfare."
A Wandin Hall committee member, Wandin Progress Association president, which funded and built the preschool and baby health centre and an active local fire brigade member are some of his earliest community achievements.
His passion for the region never stopped blooming as he spread his time throughout several other organisations later in life, including being a Wandin Rotary Club President and a life member of the Upper Yarra Probus club.
Fred was acknowledged for his role in the community on Australia Day 2018.
Michael said, "Characteristically, he was not expecting the recognition, but I remember his remarks well.. He explained that most of the work he had been involved in was simply a product of the need for the community to help itself."
Fred also dedicated much of his time to volunteering, including as the inaugural president of the Mont Delancey Historical society and at the Australian Jazz Museum in Wantirna – with music one of his greatest loves.
Fred's daughter Wendy Bartsch said music was the backbone of his life.
"All of our family love music in all its forms and some of us feel very fortunate to have been able to use the gift he has passed on to us in our careers and life. His music has touched all of our lives."
Fred played the organ at the Wandin Uniting church for most of his life, and his talents will be familiar to many as he provided entertainment at church and across the south east playing and singing in many bands.
"People were enjoying eating out in restaurants for lunch or dinner and a live band was often part of the enjoyment, so dad's music continued to grow and flourish in a new way." Wendy said.
"He formed what we would now probably call a 'covers' band with his youngest brother, Ken on bass, Terry Buscombe and Ted Jones, called The Forum, which was later renamed Inaminka, and they played at many venues including, The Cottage in Doncaster.
"Later, Dad joined drummer Brian Dymott and singer Sue Ferriman for a time, to create the band Safire and they played together for a number of years and were especially well-known at the Roman Room at Mamertos in Lilydale.
"Dad also enjoyed singing and joined the Yarra Valley Singers and a smaller sub group called the Allegro singers. He thoroughly enjoyed all of the opportunities he had to sing with this group and, for a time, he and I were in the choir together."
Agriculture also played a huge part in his life, working on the family farm and producing 'SV Gaudion and Sons' produce until the 1970s, which was popular at the Melbourne market.
He was also the inaugural President of the Victorian Cherry Growers Assoc.
Fred later explored his vineyard interests in his 70s, educating himself in viticulture through TAFE, and this is where Gaudion Hills Vineyards 'blends' in.
"Not content with just growing good wine grapes, dad began making wine. The results were good – so good that Gaudion Hills won the best Shiraz in show at the Eltham wine show," Michael said.
"Dad took every opportunity to broaden his horizons, to gain knowledge and skills – to get the most out of, and put the most into life. He was always keen to try anything and to make the most of everything."
Throughout his life, his wife Valmae was by his side for seven decades after they were married in 1957.
Fred's eldest son Roger Gaudion said the pair met in 1952.
"This had a lasting impact on Dad, as he would meet mum and commence a relationship that endured for nearly 70 years including 64 as a married couple," he said.
Valmae and his family celebrated Fred's life at his funeral on Friday August 30 at the Wanding Uniting church.
Roger said, "Dad you've left a great legacy for our family. A Humble, selfless man, admired and respected by so many. You provided so much joy with your music over the years to so many."