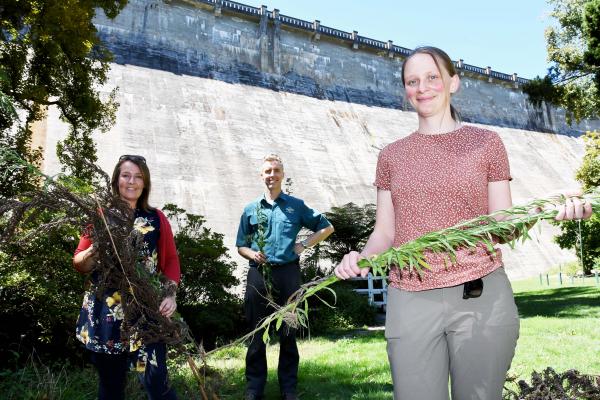 Pick up your gardening tools, it's time for a working bee at Maroondah Reservoir.
Community-minded locals are organising a series of working bees to clean up Maroondah Reservoir Park starting on Saturday 27 February.
April Meredith urged locals to take part in restoring the park to its former glory.
"We're having monthly working bees with the first one coming this Saturday to try and restore the historic nature of the gardens around here and hopefully bringing back some life to it basically."
Ms Meredith is part of a group called Friends of Maroondah Reservoir Park , who are organising the working bees. The group formed after a similar group of its name had disbanded about six years ago.
Ms Meredith explained some of the work that needs to be done, which will include the cleaning and pressure washing of surfaces.
"It's a bit of weeding, a bit of replanting, removing shrubs and typical garden maintenance but on a broad scale."
She said they hope to restore the area to resemble the historical landscape that was once there.
"Come along for the day and lend a hand because we're going to need lots of hands to make things easier to achieve."
Ms Meredith said she hopes the working bee will help bring the community together.
"It's about people showing love for the park and helping to bring it back to its original state."
And finally, she shared what she loved most about Maroondah Reservoir Park.
"I love how relaxing it is. It's surrounded by so much beauty, you feel like you're in the middle of nowhere but you're right near the town.
"We're going to need a lot of hands to make all this happen, so the more the merrier."
Participants can meet at 9.30am at the main car park/rotunda. Bring your own food, water and gardening tools. For more information, contact friends.maroondahreservoir@gmail.com