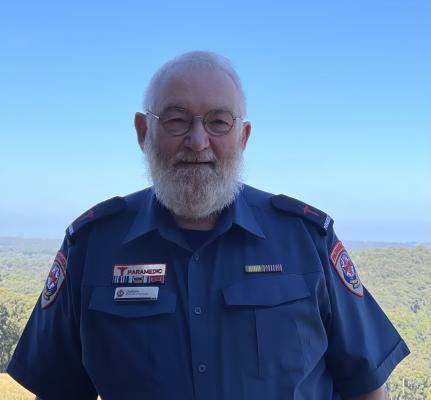 Warburton's Jonathon Gwilt has been awarded with a Fire Service Medal as part of the Australia Day honours.
Mr Gwilt has provided continuous and distinguished service to the Victorian community, and to Forest Fire Management Victoria, for over 38 years.
He commenced working at the Forest Commission at Powelltown in 1981 and recently served as a Fire Operations Team Leader with Parks Victoria.
He has performed a variety of roles throughout his career including Fire Tower Operator, Strategic Fuelbreak Operations Manager, Forest Officer and Ranger in Charge.
He is highly regarded by his colleagues as an exemplary fire ground leader and mentor and demonstrated these skills whilst attending numerous major bushfire events including Ash Wednesday in 1983, the Dandenongs in 1997, the Great Alpine in 2002-2003, the Great Divide in 2006-2007 and the Black Saturday bushfires in 2009.
During the Black Saturday fires his knowledge and experience was critical to the development of strategies and tactics which ultimately led to the successful containment of the bushfires north of Warburton and within the Upper Yarra Catchment.
He spent about 20 years recruiting, training and mentoring seasonal firefighters, burn officers-in-charge and operation officers.
His calculated approach to problem solving during adversity is a legacy which will be carried on by current and future leaders in forest management who have benefited from his guidance.
Mr Gwilt's commitment to the safety of the Victorian community, and to the organisation he has served, has been exemplary.
Cockatoo resident Graham Mummery was awarded an Ambulance Service Medal as part of the 2021 Australia Day Honours List, after 37 years of dedicated service to Ambulance Victoria.
Living his life by the motto "I'm here to make a difference", Mr Mummery works as an advanced life support paramedic, and has provided high quality clinical care at a range of emergency incidents.
But when he received the news that he had won the award, it caught him out of the blue.
"It was very much a surprise," Mr Mummery said.
"I try to live by being here to make a difference, sometimes that difference is profound in treatment, sometimes it might be holding someone's hand while they pass so they can pass peacefully, sometimes it might be offering a shoulder for someone to cry on," he said.
Having played bagpipes his whole life, Mr Mummery helped found Ambulance Victoria's Pipes and Drums Band in 2009.
"There was only two dedicated ambulance pipe bands in the world, we (Ambulance Victoria) make up number three," he said.
"It's just a fun way to represent our service in a positive light, playing bagpipes and drums," he said.
Ambulance Victoria's Pipes and Drums Band have played twice in Florida and in Dublin to a crowd of 1.5 million people.
"A couple of us were honoured to play at Balmoral Castle for the Queen in our Ambulance Victoria uniform. It's been good to get Ambulance Victoria out there and recognised," he said.
The Pipes and Drums Band is a "distinctive, proud and innovative adjunct to Ambulance Victoria's state wide service", that aims to represent the organisation with pride and honour.
Mr Mummery has also been a willing mentor to graduate paramedics, generously sharing his skills, knowledge and experience with them to assist in their development.
He said he feels "humbled and very honoured" to have been recognised and awarded the medal.