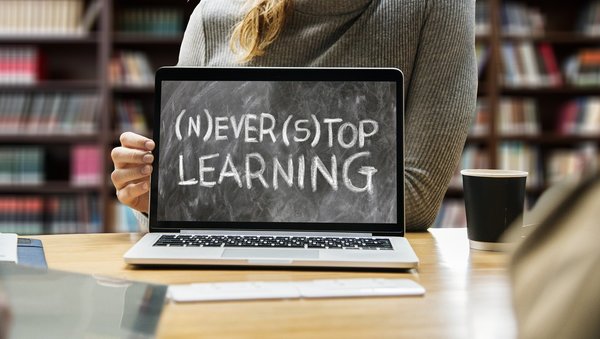 Primary and secondary schools across the Yarra Ranges have spent the last few weeks preparing to transition to online learning alternatives, which will now be implemented following the Victorian Government's decision to close all schools from Tuesday 24 March.
Premier Daniel Andrews informed National Cabinet on Sunday night that Victoria will implement a shutdown of all non-essential activity over the next 48 hours to combat the spread of coronavirus.
Victorian school holidays have been brought forward to allow for the closure from Tuesday, with the decision to re-open after the Term One holidays to be determined following advice from the Chief Health Officer.
Principal at Woori Yallock Primary School Oliver Thockloth said that Woori Yallock Primary has respected the wishes of students and their families who have chosen to isolate over the past few weeks, saying approximately "one seventh" of the school chose to remain home amid coronavirus fears.
"We're making sure there are online resources that parents can access for kids that are staying home and if they don't have internet we're providing packs so that kids can still continue on with their learning," Mr Thockloth explained.
Students in Years Five and Six are being supported through Google Classrooms where teachers are able to set online tasks regularly, allowing students to work from home and teachers to work remotely.
The online system currently offers online tasks across all subjects, with the school floating ideas for how to implement further online tasks for physical education and specialist subjects including science and German.
Principal of Healesville High School Allan Rennick said the school has done as much as they can to prepare and is adhering to advice from the Department of Education.
Mr Rennick told the Star Mail on Friday 20 March that Healesville High School had been focused on ensuring all children have access to Compass online learning technology, which will be used to replace face-to-face teaching during the lockdown.
"If on Monday period two they've got maths then that's the time we would be expecting them to be accessing the online portal and doing that work, and the teacher will be available at that time for email communication back and forwards," he said.
Mr Rennick said that current departmental advice is that Student Assessed Coursework (SAC's) for senior students have been pushed back for an indeterminate period.
"We are clearly mindful and doing everything we can to maintain the continuity of learning for students in Years 11 and 12," he said.
The Victorian Curriculum and Assessment Authority (VCAA) are the body responsible for VET and VCE curriculum and assessment.
According to the VCAA website, schools have flexibility to delay or reschedule SAC's and SATS and the VCAA also have the flexibility to extend assessment due dates.
Prior to the announcement of school closures, Mr Rennick said teaching staff were "conflicted because they are incredibly connected to their kids at school and want them to do well but had to balance that with what's best for them and their family."
The Department of Education and Training last week launched a website titled Learning from Home in preparation for school closures, listing ways that teachers can help students continue learning via online resources.
The decision to close schools also follows an announcement on Friday 20 March that NAPLAN testing will not take place in 2020 due to concerns the impacts of coronavirus may have on the delivery of testing, assessment and implications for nationally comparable data if a large number of students are unable to do the test.
Minister for Education and Member for Monbulk James Merlino said that the Victorian Government was preparing for every possible scenario during this outbreak.
"Many schools already have a range of tools available to help them teach remotely, and many schools are experienced in supporting student learning online," he said.