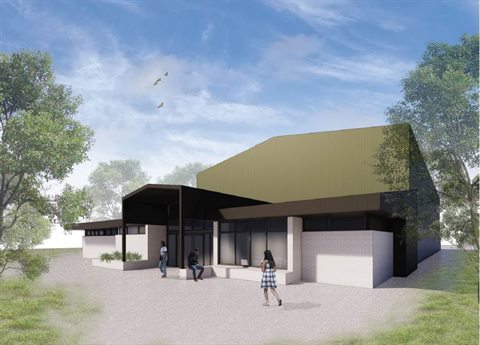 Yarra Ranges Council is inviting the community to help shape the future of the Wandin East Sports Hall and its potential development, following a feasibility study run earlier this year.
Council commissioned a feasibility study into the potential redevelopment of the Wandin East Sports Hall, to address a declining usage rate and rectify shortfalls with the hall.
Some of the shortfalls of the current hall, identified by current and potential user groups, include a need for new amenities to replace out-dated spaces in the hall, to accommodate new sports, larger visitor numbers and sporting opportunities for all genders
There was also a lack of foyer space for visitors to meet, socialise and prepare for activities in the hall, a need for a dedicated kitchen area and a lack of shared office space for planning activities and carrying out admin duties.
Director of Environment and Engineering, Mark Varmalis, said the feasibility study outlined options to improve the hall and make it more user-friendly for community and sporting groups.
"We know that residents love their local halls – they're places where we train, play, make friends and meet for community events," Mr Varmalis said.
"But we also know that the Wandin East Sports Hall isn't quite meeting the needs of our community.
"Our feasibility study suggests possible redevelopments so we can better meet those needs, including new change rooms, new entry, meeting space, kitchen area, office space, toilets, umpire's change rooms, new disabled toilet and new storage spaces.
"Now that the study is done and we have proposal coming together, we'd love to hear from the community and gather their thoughts about this proposed redevelopment."
Submissions will be considered by council's Recreation and Active Living Team before and planning and design work begins on the project.
Submissions close at midnight on Sunday 13 October.
For more information, visit: https://bit.ly/2mjQDQG