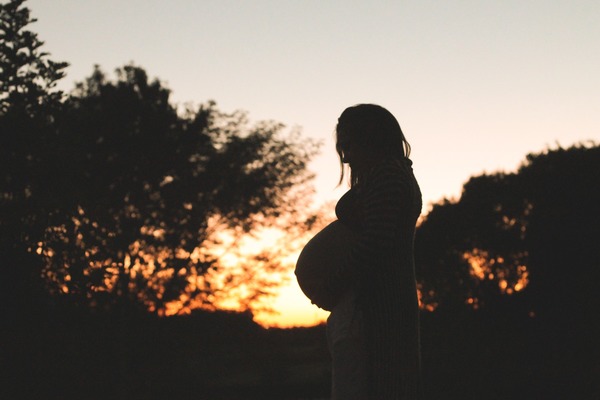 By Casey Neill
Kristyna Brown had her first baby at Healesville Hospital 25 years ago.
She was living in Wesburn and it was the closest hospital.
"I loved the midwives at Healesville," Ms Brown said.
"I still talk about my midwife now, 25 years on.
"The care that she gave me post-birth, especially – she really looked after my interests and it was very personal.
"She was an advocate for me.
"I felt looked-after and nurtured."
Ms Brown said the midwife explained the "three-day blues" and other hormonal changes her body would experience, and even offered to turn away visitors on her behalf so she and her husband could support each other through it.
"She was practical, empathetic and she had the time to be that as well," she said.
She was used to "living out somewhere where there's lots of air" so appreciated her room having window she could open and a rose garden to recuperate in.
"It's more like you are at home," she said.
"There wasn't a lot of other stuff going on.
"There wasn't a lot of hospital noise.
"It actually, for me, kept me a lot calmer and it was a much nicer atmosphere to birth in."
Ms Brown's second child was born at the Angliss.
"I couldn't go to Healesville. I think by then they're really scaled it down," she said.
"The midwives there were unbelievable, but being stuck in a big building where there's no fresh air…"
She went home as soon as she was able.
"When I had my son I was alright because it was my second child," she said.
"That much more closed-in atmosphere would not have suited me as a first-time mum.
"I would have felt very suffocated.
"It was not the same as this natural light-filled place."
Healesville Hospital was a 20-minute drive from home
"It meant that I was able to see the doctor more regularly," Ms Brown said.
"Having care close to home is imperative.
"If I was worried about anything, everything was close at hand.
"It's scary having to drive an hour when your waters are broken."
Her waters broke at the hairdresser in Chirnside Park her second pregnancy.
"I didn't have time to go home," she said.
"We rocked up and had nothing of ours.
"If it had of been Healesville, Anthony could have dropped me at the hospital and gone home and come back with stuff.
"Or we could have gone to Wesburn and come back to Healesville."
After the birth, her husband was at home in Wesburn with their two-year-old daughter.
"I'm in Ferntree Gully, miles away," she said.
"Just juggling the whole family thing – the people we were relying on to help us were miles away.
"If we had been at Healesville, our support network would have been close by.
"If I had been in the Angliss longer than I was, if we needed someone to look after our two-year-old daughter at the time, or just be there for Anthony to support him…you're miles away.
"To me it doesn't matter if you use that support network or not, whether you call on them or not, knowing they're there is a huge comfort.
"A lot of it is about the mental and emotional wellbeing when you give birth."