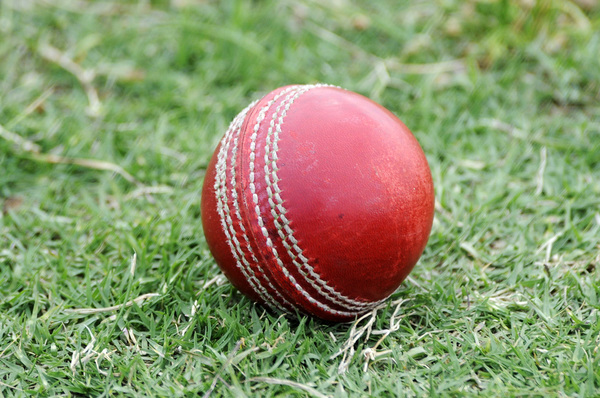 By Chris Anderson
Yarra Valley Cricket Association (YVCA)
Round 1
13 October
Brilliant condition greeted cricketers across the Yarra Valley in their return to a summer of cricket action.
This season sees a return to a more traditional structure with the competition's top grade, DJ Strachan Shield, containing six teams battling it out over 10 one-day games and five two-day games.
The RA Finger Trophy now has a combination of 10 1st and 2nd XI teams battling it out over the same season structure.
In DJ Strachan Shield, defending champions Mount Evelyn made a positive start, recording a tidy seven-wicket victory at home over Yarra Glen.
Yarra Glen batted first and was put on the back foot early as openers David Brambilla and Dale Baertschiger crashed heavily, resulting in the run-out of Baertschiger and a heavy concussion to Brambilla, forcing him to sit out most of the remainder of the game.
Yarra Glen captain Andy Cowan (20) and Lachlan Crawford (34) teamed for a useful and steadying 52-run partnership, but with Cowan losing his wicket just before tea, the innings gradually lost its momentum.
Luke Jones (2/29) and Kane Jones (3/24) heaped the pressure on the River Pigs batsmen as their middle order couldn't maintain the resistance and 7/85, when Crawford lost his wicket, the innings looked destined for an early finish.
The tail wagged with the assistance of some sloppy bowling and managed to push the total out to a useful 142.
Chad Witherdin chimed in with 3/24 to finish things off for the Mounters.
On a fast Mount Evelyn ground, the total looked a little light on.
Corey Parrant removed Andrew Giblin in the first over, giving Yarra Glen the perfect start.
New recruit John O'Donnell was then forced from the field after copping a blow to the head, leaving things a little wobbly at the top for the home team.
Consecutive half-century partnerships between Jon Williams and Kane Jones (24), then Williams and Jesse Fraser (33*) at quick pace ensured the wobble would be only temporary.
Williams' half-century anchored a clinical reply as the Mounters passed the total in the 24th over and with seven wickets in hand.
Corey Parrant was the pick of the Yarra Glen bowlers with figures of 2/45.
Last season's runners-up, Warburton-Millgrove, also started its 2018/19 campaign with a victory, hosting Healesville.
Healesville batted first and maintained enough momentum for much of the innings to post a competitive total of 9/159.
Stuart Thompson (3/25) and Noah Andrueza (2/44) kept things tight early for the Burras, while crucial contributions from Jayden Lawry (58) and Ash Hamer (36) ensured the Bloods would post a competitive total despite some coughing and spluttering due to regular wickets.
Young star Bailey Humphrey ensured there would be no late innings flurry, capturing impressive figures of 3/1 to keep the score manageable.
After losing captain Sean Humphrey early, Warburton-Millgrove was able to maintain its grip on the contest despite some good bowling from Healesville.
Contributions from Finn Saurine (21), Shane Abblitt (30) and Ben Lever (23) kept the Burras in front of the contest, but losing their wickets when in meant the Bloods were always only a step away from busting the contest wide open.
In close contests, experience is quite often the key, and Adam Humphrey kept a cool head guiding his team to victory on the back of a composed innings of 40 not-out.
Warburton-Millgrove was able to pass the total in the 37th over with four wickets in hand.
Dermott Fry (2/33) and Tom Dalley (2/36) were the pick of the Healesville bowlers.
In the final game of the round, Yarra Junction prevailed in a low-scoring arm-wrestle against Seville.
Seville batted first and was on the back foot from the outset with the fall of early wickets.
Contributions from Marcus Smith (27), Tyson McKenzie (39) and Tim Dwyer (23) gave the innings some depth, but when the whips were cracking through the final overs, they found themselves in the pavilion and the innings lacked a late order flourish.
At the end of 40 overs, Seville had posted 7/127 – a small total, but definitely defendable on a slow Yarra Junction ground.
Brad Nightingale led the Eagles' attack with tidy figures of 4/22 which ultimately reined the Blues in.
In return, Yarra Junction found the going just as difficult, as regular wickets continually stalled its progress.
Like Seville, the Eagles had useful contributors such as Josh Nightingale (33), Mark Mallick (32) and Marcel Kocher (27), but without any of them kicking on the Eagles' innings was always on the fine edge of collapse.
Fine bowling from Matt Hadlum (3/48), Jesse Cook (2/20) and Tyson McKenzie (2/29) defended the total with a miserly control.
In a thrilling finish, and with batsmen running out, the Eagles posted a heart-stopping victory with just one wicket in hand.
With the season in its infancy, new participants are warmly welcomed.
Cricketers young and old looking for a game can head to playcricket.com.au to find out about local clubs and what they have to offer.
Umpires are always in high demand, and anyone interested in getting involved in the cut and thrust of the action, and getting paid for their efforts should email YVCA secretary Keith Thompson at keiththompson@bigpond.com.
DJ STRACHAN SHIELD
Warburton-Millgrove 6/167 (A.Humphrey 40*, S.Abblitt 30, B.Lever 23, F.Saurine 21, D.Fry 2/33, T.Dalley 2/36) defeated Healesville 9/159 (J.Lawry 58, A.Hamer 36, B.Humphrey 3/1, S.Thompson 3/25).
Yarra Junction 9/131 (J. Nightingale 33, M. Mallick 31, M. Kocher 27, M. Hadlum 3/48) defeated Seville 7/127 (T. McKenzie 39, M. Smith 27, T. Dwyer 23, B. Nightingale 4/22),
Mount Evelyn 3/147 (J Williams 53, J Fraser 33*, C Parrant 2/45) defeated Yarra Glen 10/142 (L Crawford 34, A Cowan 20, K Jones 3/24, C Witherdin 3/24).
RA FINGER TROPHY
Warburton-Millgrove 3/137 (T Wunhym 68, B Wallace 2/41) defeated Healesville 7/132 (G Waixel 28, L English 22, B Neilson 3/18).
Woori Yallock 2/110 (M.Dwyer 48*, T.Diggins 34*, M.Potter 1/8, T.Williams 1/24) defeated Mount Evelyn 10/105 (D.Westaway 20, T.Williams 19, C.Ferguson 4/14, P.Broussard 2/13)
Seville 6/199 (T.Spargo 77, M.Beri 31, T.Bissells 26, M.Fawdrey 3/28) defeated Wandin Red 10/108 (M.Sinnott 28, L.Chandler 19, L.Sinnott 15, M.Darvell 15, J.Lappin 3/12, A.DiPietro 3/25, L.Kay 2/4).
Wandin Blue 3/263 (B Edward 93, T Thorne 58no, M Tilney 1/27, J Harding 1/50) def Gruyere District 10/154 (J Carroll 60, A Vassallo 18, N Alderman 4/28, T Thorne 3/19), Coldstream 8/145 defeated Yarra Junction 9/55.
C GRADE
Gruyere District 9/64 (M Bluett 26*, M Beltrami 8, K Chawla 3/14, M Wynd 2/4) lost to Seville 2/67 (D Knight 29*, A Kent 21, R Vassallo 1/21, M Bluett 1/21), Hoddles Creek 2/125 (S. Robertson 67*, S. McLachlan 38*, A. Sequira 1/13) defeated Launching Place 10/124 (S. Parker 38*, M. McConnell 27, S. McLachlan 3/6, B. Cole 2/19).
Marysville defeated Woori Yallock (forfeit).
Yarra Glen played Wandin.
16 AND UNDER
Seville 0/199 (C.Colee 44*, R.Foster 38*,, L.Kay 34*, C.Frankovic 31*) defeated Yarra Glen 7/31 (Z.Vowells 12, H.Mitchell 10, R.Foster 3/1, H.Smith 2/14).
Healesville 3/101 (D. Ebbels 37*, J. Ketelaar 1/14, M. Berry 1/16) defeated Yarra Junction 2/100 (C. Hrabe 21*, C. Holmes 20*, J. Van der Hyde 16, R. Dash 1/7).
Coldstream played Warburton-Millgrove.
Mount Evelyn/Launching Place – bye.
UNDER-14
Healesville 3/89 (C Anderson 19*, M Wallace 11, L Timony 1/5, M Iskria 1/9, Lambie 1/14) defeated Seville 9/52 (E Van Beek 10*, C Anderson 2/2).
Yarra Junction/Launching Place 4/79 (R.Foley 33 *, Crowley Brown 1/2) defeated Warburton-Millgrove 4/67 (Crowley Brown 10, Z.Kneebone 2/9).
Hoddles Creek 5/72 (O. Lyons 11*, G. Vukman 11*, D. Potter 3/8) defeated Mount Evelyn/Coldstream 5/65 (S. Randall 24, T. Nose 19*, G. Vukman 1/3).
Yarra Glen – bye.
UNDER-12
Healesville Red 4/104 (T Handasyde 29*, T Biddiscome 23*, J Ferris 1/6, B Ralis 1/7) defeated Healesville White 4/99 (B Ralis 36*, D English 2/4, J Dossor 2/6).
Seville 5/93 (Joel 25, Jasper 22, Oli 6, Trent 6, Ashton 1/10, Douglas 1/11) defeated Marysville 6/55 (Ashton 32, Stuart 3, Jayd 3, Joel 3/24, Jackson 2/5, Luca 1/3).
Launching Place 1/161 (E Bradley 28* L Parker 19* L Dunne 16* B Parker 14* K Tilney 1/17) defeated Yarra Junction/Gruyere 7/44 (H Beers 10* A Kuth 2/1).
Hoddles Creek 1/89 (Mally 27, Thomas 22) defeated Wandin 8/71 (L Alderman 33, J Mann 10, Finn M 2/1).
Yarra Glen played Yarra Glen Maroon.
Warburton-Millgrove – bye.