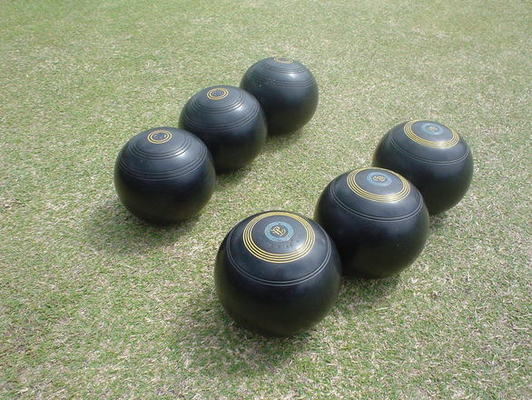 Warburton Bowls Club 1 played Ringwood 1 at home in beautiful bowling conditions.
They recorded a confidence-boosting victory with everyone contributing, 75 to 66.
Rink scores were as follows: P. Caneva 23/11; S. Lord 14/27; J. Van Der Zweep 27/11; and A. Donohue 11/ 17.
Jason Van Der Zweep led by example with an outstanding performance as skipper.
The team will play Pakenham 1 away this week in another challenging game.
Warburton 2 travelled to play Ringwood 3.
After trailing at the break, Warburton fought back again before going down 61 to 92.
Rink scores were B. Hall 20/21; M. Cima 12/28; P. Summers 14/24 and G. Wynd 15/19.
The improved efforts from the Burras' new players was very positive and promising for future games.
This team plays against Mooroolbark 3 this week at home in another tough game.
New and beginning players are still encouraged to join the small but friendly club.
Coaching is available from qualified coaches.
The Mid- Week Tuesday Pennant team played Mooroolbark 2 at home and held off a fast-finishing opposition to record a close victory, 61 to 54.
Rink scores were as follows: G. Walsh 21/21; A. Holmes 15/21 and S. Lord 25/12.
The team will play Yarra Glen 2 away this week.
Social Bowls continues on Mondays from about noon. New and beginning players are most welcome.
The Wednesday Night Barefoot Bowls Competition starts on Wednesday 31 October.