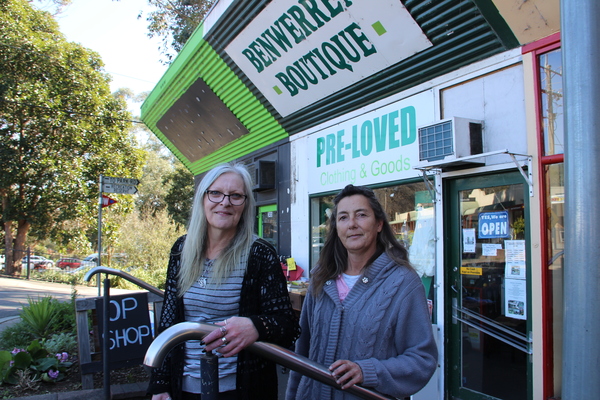 The Benwerren Boutique opportunity shop in Yarra Junction has spread its wings providing even more opportunities for donations and for shoppers.
The shop has more than doubled in size with Benwerren renting the adjoining shop which is now connected by an internal doorway.
The shop raises funds for Benwerren, an inter-denominational, non-profit organisation that provides an opportunity for women experiencing stress or fatigue to have a bit of time out and support.
The shop has been raising funds for Benwerren for more than 20 years and volunteers Toni Tesselaar and Faye Ploughman say while it has been very successful, the additional space is a welcome improvement for the volunteers and for shoppers.
The shop now accepts some furniture, there is a special 'book nook' with hundreds of books sorted into easy to navigate categories and more room to accommodate clothing and all the other things that make up a great op shop.
For more information on Benwerren visit www.benwerren.com.au or phone 5967 2021.