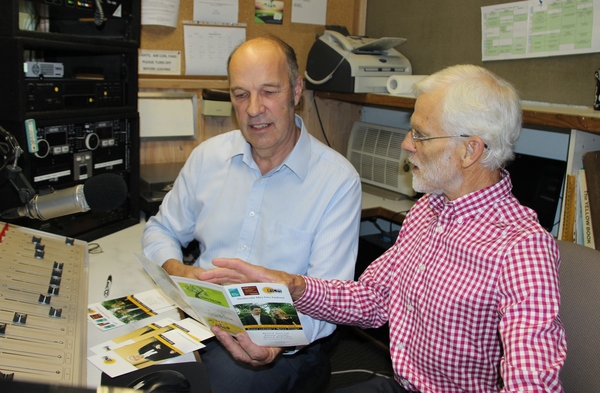 By Kath Gannaway
Director Richard Linklater's 'Before Trilogy' is the brilliant offering of the Yarra Ranges Film Society's 4th annual Healesville Mini Film Festival.
The festival, which has established a reputation in a very short time for providing a quality day of film indulgence, will be held on Sunday, 4 February, at The Memo in Healesville.
The three films starring Ethan Hawke and Julie Delpy are made nine years apart; 'Before Sunrise' in 1995, 'Before Sunset' in 2004 and 'Before Midnight' in 2013.
Linklater made an art of films set over the period of just one day and has employed the technique in the 'Before Trilogy', incorporating time lapse by shooting the films nine years apart using the same leading actors.
Yarra Ranges Film Society president Keith Wade said it was an exciting trilogy that perfectly suited the festival's model of bringing significant and connected films by a single director to the screen, including in the past films by directors Ralph De Heer and Iranian director Asghar Farhardi.
In the 'Before Trilogy' Linklater's celebrated three-part romance captures a relationship at various stages over nearly two decades, as Hawke as Jesse, and Delpy as Celine, age along with the characters they are playing.
Mr Wade said the opportunity the festival offers to see all three films on the one day adds a fascinating dimension to experiencing films that are a cornerstone of Linklater's career-long exploration of cinematic time.
The films show the emotions between the characters as their relationship matures.
"Seeing these three films on the one day is a rare chance to absorb from the films the full impact of how human relationships can develop with age.
"Each film leaves you in suspense," he said.
One of Australia's most respected film critics, Jake Wilson, will introduce each film and stay on for what has become a popular aspect of the festival, a Q&A session at the end of the day.
The films screen at 9.45am, 1.10pm and 3.10pm with a one-and-a-half hour lunch break to allow film-goers to stretch their legs, speculate on what happens next with Jesse and Celine, and enjoy some of Healesville's fantastic eateries.
Mr Wade thanked both the Yarra Ranges Council and Healesville Bendigo Bank for their on-going support of the festival.
Tickets will be available on the day, but with the growing popularity of the festival, and to ensure a ticket to every session, Mr Wade recommends booking online at www.culturetracks.info, or purchasing tickets ahead of the festival from The Memo in Healesville or The Arts Centre at Warburton.