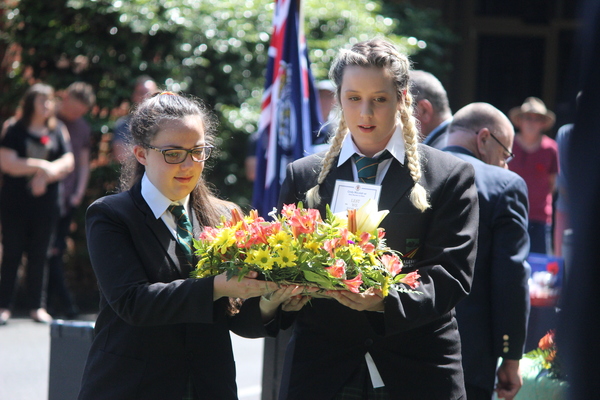 By Kath Gannaway
At cenotaphs and memorials across the Yarra Valley, at the 11th hour of the 11th day of the 11th month, people fell silent in memory of those who have died in war.
In the lead-up to the centenary of the WWI armistice next year, guest speakers at RSL sub-branch memorials at Healesville, Marysville, Yarra Glen, Yarra Junction, Wandin Yallock and Lilydale reflected on significant 1917 battles including Beersheeba and Bullecourt, and the on the 75th year anniversaries of El Elamein and the Kokoda Campaign in WWII.
The Remembrance ceremonies were marked with the laying of wreaths, the placing of poppies, and the reading of the poem 'In Flanders Fields' and the reply 'We Shall Keep the Faith'.
As with Anzac Day, the involvement of schools and community groups recognised the impact of the loss of thousands of young lives on small, rural communities throughout Australia's history of involvement in war.