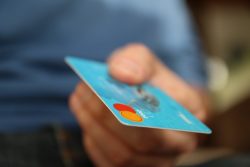 By Peter Douglas
Your morning cup of coffee could become a bit cheaper in the Yarra Ranges from this month, if you're paying through Eftpos.
As of 1 September, the Federal Government has effectively stamped out allowing small business owners from applying exorbitant surcharges on Eftpos transactions.
The change makes it illegal for a small business, such as a coffee shop or cafe, to charge beyond what it costs to accept payments through Eftpos and cards issued by banks, which can be between 0.5 and three per cent of the purchase.
Many local customers would be only too aware of the hip-pocket pain, with charges ranging from 50 cents to $2 when paying by credit or debit card.
Small business owners now risk fines of up to $2500 if they continue with the practice.
Business leaders throughout the Yarra Ranges have welcomed the move, saying it makes sense to facilitate smoother point-of-sale transactions, as the shift towards a cashless society becomes more prevalent, particularly among younger consumers.
Monbulk Business Network member, and hills business owner, John Coleman has embraced the change and expected others would follow suit.
"As part of our association, we never charged such fees anyway, so it will create a more level playing field," Mr Coleman said.
"I think businesses will be happy because many people don't carry around cash anymore.
"There are retailers in this region who have been applying high surcharges, but they don't get my business, many people will vote with their feet."
Mr Coleman said while he supported the move, more needed to be done to tackle high credit-card fees in general.
President of the Yarra Glen Chamber of Commerce, Rod Thomas, said any measure that reduces excessive costs is a welcome change.
Mr Thomas said there were advantages to be gained through embracing point-of-sale technology, as well as measures that encourage a greater range of consumers to consistently use Eftpos.
"If businesses aren't supporting this, then they should because it will help them to become successful," he said.
"If you're using Eftpos transactions, there's no carting off cheques to the bank and waiting days for them too clear.
"I think a reasonable fee is OK. You are paying for a service and there needs to be a modest amount."
Meanwhile, the Australian Competition and Consumer Commission has said these regulations are already in place for big business, but this will be a first for small business.
The ACCC has labelled the move a win for consumers, with billions of transactions affected annually.
They added that if you come across a business you believe is applying exorbitant fees, first raise it with the business, then the commission.