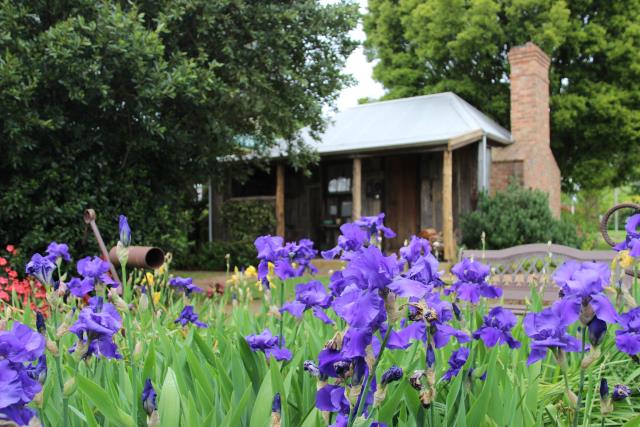 By Callum Ludwig
Positions to display statues and other art at Mont De Lancey Historic Homestead in Wandin North are soon to open.
Applications for the Art on the Hill exhibition open on Friday 1 July.
Art on the Hill exhibition coordinator Paul Cacioli said there are a couple of requirements for artists.
"Artists are allowed to put in at least one sculpture as part of up to three works to be displayed," he said.
"There other works can be printing, paints, which a lot of sculptors also do or anything else they like."
Entries close on Monday 22 August and emails of acceptance will be sent out the following Monday 29 August.
Mr Cacioli is a member of the association of sculptors of Victoria himself and said it is really good to finally have the exhibition take place after being halted by Covid.
"I coordinate the sculpture exhibition at the Melbourne International Flower and Garden Show, and the association runs four major exhibitions, but there are restrictions on the number of times one piece can be exhibited," he said.
"The idea was to give the artists the opportunity to bring out some of their new or old works, with a very small fee that they pay for an entry and no commission charged on the pieces, which means that they can price them a little bit more reasonably."
Art will be installed on Friday 9 September, with the exhibition running on Saturday 10 and Sunday 11 September between 10.00am and 4.00pm, before the works are uninstalled on Monday 12 September.
Mr Cacioli said it's very important for artists to have these opportunities and the exhibitions have all had good responses.
"Artists look for opportunities, and particularly novel opportunities.I think the good thing about Art on the Hill is that it is based in the Yarra Valley, so it gives some regional artists an opportunity without having to travel so far," he said.
"The public gets to see some of the talent that's available within our own community, in terms of the art that's able to be produced which is a very high quality and they get to come out to a historical area in the Yarra Valley for something a bit different.
A group of blacksmiths, including Mr Cacioli himself, will be on site and working on projects, with the Two Peas in a Pod cafe serving food and coffee.