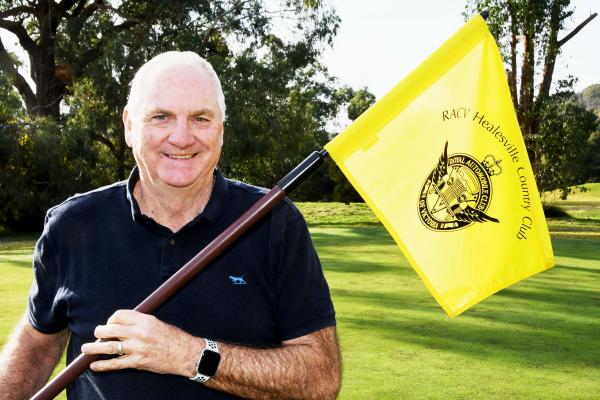 Healesville's Ian Callen is a former Australian Test and One Day cricket player. More recently, he has spent his time handcrafting cricket bats, playing golf at the Healesville RACV Club course and featuring as a regular sports columnist for the Mountain Views Star Mail.
1. What is something people don't know about you?
I was the first coach of the Vatican Cricket XI v The Archbishop of "Canterbury XI in Rome 2015.
2. What was your most memorable moment? Why?
Exporting the first shipment of Australian Grown English Willow; grown in Healesville to India because all the cricket experts said it couldn't be grown anywhere but England.
3. What would your last meal be?
My wife's "Fish Pie".
4. What do you love most about the Yarra Valley?
Driving east over the range on the Etham-Yarra Glen Rd and having that magnificent view into the valley opening up.
5. What event, past, present, or future, would you like to witness?
October 1st 1932 at Wrigley Field, Chicago Cubs v New York Yankees, game 3, 5th innings Babe Ruth "calling the shot".
6. Favourite book/film?
Favourite Book, When the Lion feeds; Wilbur Smith and all the Jason Bourne movies
7. Which four guests, dead or alive, would you invite to a dinner party?
Rick Steyn, Donald Trump, Elle McPherson, Rita Hayworth.
8. What has been your most embarrassing moment?
New Zealand v Victoria; straight driving Martin Sneddon for 4 at the MCG to level the scores only to be bowled next ball.
9. What are your hobbies?
Playing golf and sports writing.
10. What was your favourite subject at school?
History; thanks to my teacher and our local historian Bryn Jones.