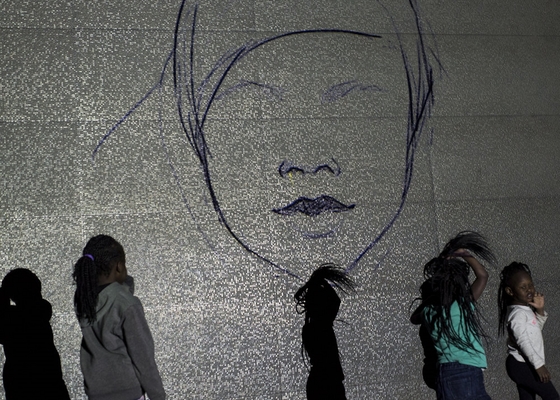 There's never been a better time to experience Yarra Glen, as the historic town plays host to a day of arts events as part of the Not the Archies Arts Fix on Saturday 12 October, 11am-10pm.
The one-day arts festival allows visitors to experience Yarra Glen through an artistic lens and will act as an economic driver attracting visitors to the region.
The key event of the festival is the launch of the Not the Archies Street Gallery, a grassroots portraiture project by the artistic Yarra Ranges community and supported by Yarra Ranges Council.
This initiative is a community project to foster creativity and give emerging artists an opportunity to put their work on display.
Hundreds of painted, woven or sketched portraits will be on show in the windows of traders along the main street of Yarra Glen, breathing life into the streetscape and adding a human touch with faces from the community on display.
The Not the Archies Arts Fix also includes the Gulf Station Open Day where time-honoured skills and forgotten trades like basket making, weaving and spinning and blacksmithing are rediscovered onsite at the heritage homestead.
Visitors can also take a sneak peek at the outstanding contemporary Australian sculptures that are peppered on the landscaped lawns of Yarra Valley Arts Yering Station Sculpture Exhibition which is officially opening the following day.
Studio doors of some of the most talented artists in the Yarra Valley will open to reveal magical and usually hidden worlds along the Melba Highway as part of Yarra Valley Arts Open Studios.
A highlight of the day will be the Not the Archies Projection of Local Faces.
As darkness falls, visitors can watch art created in real time while an artist creates live portraits of people, projected onto the face of a building in the Yarra Glen main street.
There will be live music from 8pm at the Yarra Valley Grand Hotel.
The Not the Archies Arts Fix embodies the spirit of the creative local community with access to a variety of art platforms and experiences across the day.
https://bit.ly/2Vh0DHJ