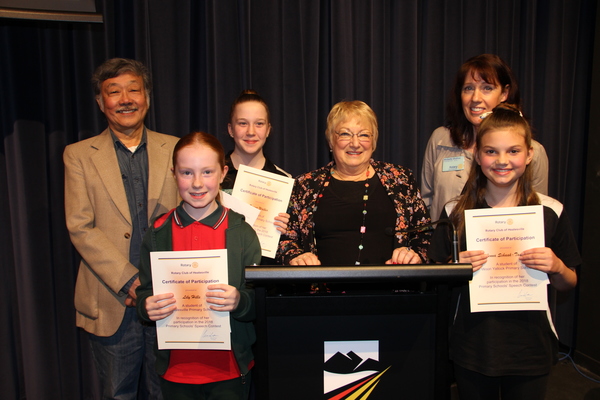 The Rotary Club of Healesville has teamed up with Toastmasters Australia to host the Annual Speech contest for grade five and six primary school students in the Healesville district.
The event will take place at Healesville High School's performing arts centre on Wednesday 21 August at 6pm.
Three finalists will then be selected to speak at a Rotary meeting the next day.
The program is implemented to promote public speaking and forms part of a coordinated regional event with the winner progressing from the district final to a regional final.
Students can base their speech on a range of topics.
Some of them include: Aliens landed in my backyard, the most amazing person I know, the best invention ever, should recycling be compulsory and why, the most special part of Australia and many more.
Michael Hardinge, Youth Director of Healesville Rotary said, "We are incredibly excited to be hosting the speech contest for our local primary schools for another year.
"This event is becoming a staple of the literacy calendar for many of the local schools and it provides a great opportunity for our future leaders to give speeches on topics they are passionate about or tell a story that captivates an audience.
"Every year we are blown away with the amount of talent our local young students have."